Black hair care has been a critical aspect of African American history since the 1800s. Even today, many African American women struggle with maintaining their hair while aiming to stay socially accepted in today's modern society.
With the next step of leaps and bounds in technological advances, by the year 2023, black hair care will have evolved even further.
In 2023, Black hair care will become even more personalized than before. An increase in development of new technologies for hair care products, such as synthetic hair fibers, will allow for customized hair configurations, regardless of what type of look someone was going for—from tight curls to more versatile options of braids and puff ponytails. These advancements in hair care technology will allow African American women to stand out while at the same time staying socially accepted.
In addition to technology advancements, Black hair care in 2023 will have become even more natural than before. With the rise in awareness of the health and environmental implications of toxic chemicals used in hair care products, many African American women are shifting back to natural and organic alternatives. This will have a positive impact on our health and make us even more connected to our culture and heritage through our hair.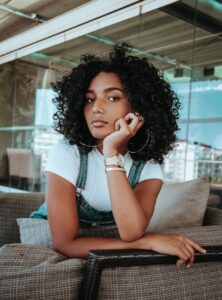 The economy will also have a great impact on Black hair care in 2023. With an increased number of women joining the workforce, Black hair care will become more affordable. Naturally curly hair products and specialized salons that specialize in African-American hair care will become more accessible to more women from different socio-economic backgrounds.
Finally, with 2023 being the height of trends, Black hair care is predicted to become even more stylish than before. The traditional African hairstyles, weaving and cornrows, are expected to become popular among African American women. There will also be a rise in the number of creative braidings, such as box braids, Marley twists, and jumbo braids.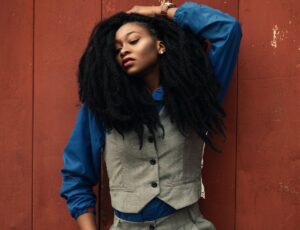 In conclusion, Black hair care in 2023 will be even more inclusive and appeal to a wider range of women than ever before. With new advances in technology, more natural and organic hair care products, and a trend toward more affordable and specialized services, African American women will be able to confidently and stylishly embrace their hair without worrying about social acceptance.
Report By Janetta James
Photo credit: Wallace Felipe