On the heels of a highly successful, first-ever beauty expo in 2013, local 'all things beauty' brand, Brown Sugar Beauti® has announced its 2014 Brown Sugar Beauti® Expo. The event will take place on Sunday, December 7, 2014, from 2 p.m. to 6 p.m. at Enigma Lounge (formerly BamBou), Rice Village: 2540 University Blvd, Houston, Texas 77005.
Houston's top beauty vendors and sponsors, including hair salons and boutiques, makeup artists, a nail salon, aestheticians and massage therapists will exhibit their beautifying products and services. Guests will enjoy complimentary lite bites, manicures, massages, waxing, makeup and hair consultations, and giveaways – and will indulge in the signature Brown Sugar Beauti® Beauty Goodie Buffet.
Entertainment includes firestorm poet, Blessed Empress, who will be performing for a second year in a row; neo-soul songbird, Marium Echo will be gracing the stage for the first time, and Houston's top DJ and Master of the Mix Season 2 contestant, DJ SupaStar will be spinning the hottest songs throughout the day. "Last year's event attracted around 500 guests and 35 plus vendors," said Gracelyn Fraser, Founder of the Brown Sugar Beauti® Expo. "This year, we are taking things up a notch with an upscale venue and wide variety of beauty products and service offerings."
Featured participants include Tendrils and Curls – a one-stop shopping experience for those with naturally textured hair; Earth's Nectar – leading natural hair and DIY expert Tamika Fletcher's signature natural hair product line for those wanting to keep their curly hair vibrant and healthy; Sprinkles Cupcakes – the world's first cupcake bakery whose freshly baked treats have inspired long lines of devoted Hollywood stars and serious epicureans alike; Colour Nail Bar – Houston's first nail salon "social experience", where everybody knows your name; Naturally Happy Hair Magazine – a reliable source in the natural hair community for hair care information, creative events and social media coverage;  D-Mars – an advertising, marketing, media and communications company that inspires, informs and educates the diverse community in Houston and surrounding areas.
Brown Sugar Beauti® will host complimentary admission giveaways via its social media platforms. Media will be privy to a pamper suite and will receive complimentary gift bags. If you are interested in attending and covering the event, contact Carolyn Fraser of The PR Shoppe at cfraser@theprshoppe.org or 347-688-6486 to apply for media credentials. A Brown Sugar Beauti® spokesperson, event sponsors and featured entertainers are available for interview prior, during and after the event. The deadline to apply for media credentials ends at midnight, Friday, December 4, 2014. Tickets are $20 in advance and may be purchased at: http://shop.brownsugarbeauti.com/, where information regarding the expo, participating vendors and sponsors can be found. Ages 21 and above are welcome to attend.
About the Brown Sugar Beauti® Expo:
The Brown Sugar Beauti® Expo was founded by beauty enthusiast and blogger, Gracelyn Fraser, who has always loved all things beauty. She chose to produce an event for local beauty lovers and businesses to partake in the latest in hair, makeup and skincare for women of color. Each year, hundreds of beauty enthusiasts indulge in products and services from Houston's top beauty vendors and sponsors; and the signature Beauty Goodie Buffet is always a crowd favorite!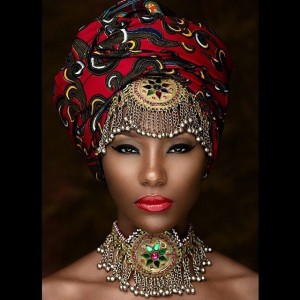 About Brown Sugar Beauti®:
If you're looking for a fresh, fun perspective on beauty, Brown Sugar Beauti features the latest in hair, makeup and skincare for women of color. We also partner with local beauty businesses, and produce beauty events in the Houston area. We are making plans to expand our exciting beauty events into top beauty markets in the United States and internationally. Follow us at: http://instagram.com/brownsugarbeauti, https://twitter.com/brownsugarbeaut, like us at: www.facebook.com/brownsugarbeautiblog and visit us at: www.brownsugarbeauti.com.