How to Create A Moon Bath at Home: Techniques, Tips & New Experience from Velas Resorts.
August 2020, Grand Velas Riviera Nayarit and Casa Velas will offer a new moonbathing experience, inclusive of ancestral healing techniques and wellness-focused amenities. Originating from Ayurveda, one of the world's oldest healing systems, moonbathing is the practice of exposing oneself to the light of the moon in effort to obtain its cooling lunar energy. Most effective when done between the new moon and the full moon, moonbathing is believed to help lower blood pressure, soothe rashes, hives, and other inflammatory conditions, increase fertility, and relieve stress and anxiety.
Until travelers can enjoy the experience at the resorts, Silvia Velasco, Spa Director of the resorts' award-winning spas, shares how people at home can moon bathe with the below techniques and tips: To follow the traditional ritual, fill a bowl with water and add basil, honey, and rose petals. Let it sit under the moonlight for 1 hour. After, take a sip of the water and pour the remaining into a drawn bath. Read more here https://magazine.velasresorts.com/dreaming-together/moonlight-bath-ritual-know-the-benefits/
Meditate.
Create calming and comfortable surroundings. Ideas include putting on tranquil music, lighting candles or incense, and using essential oils, such as lavender and sandalwood.
Drink a cup of herbal tea and head to sleep afterwards.
Other options Silvia recommends for an at-home moon bath include laying down on a blanket under the moonlight, sitting beside a window exposing the skin to moonlight, or taking a walk under the moonlight for at least 30 minutes.
Come August, at Grand Velas Riviera Nayarit, the meditation focuses on female emotions, beginning with a breathing guide by a spa therapist. During the private moonbathing ceremony, Florida Water, a highly aromatic cleansing water, will be spritzed. Drums and rattles will be played throughout the experience, offering sacred sounds. Décor includes flowers, symbolizing mother earth; herbs, such as cedar; organic tobacco, and candles. A cacao drink, known as the "medicine for the spirit" in Mayan culture, will be offered as well.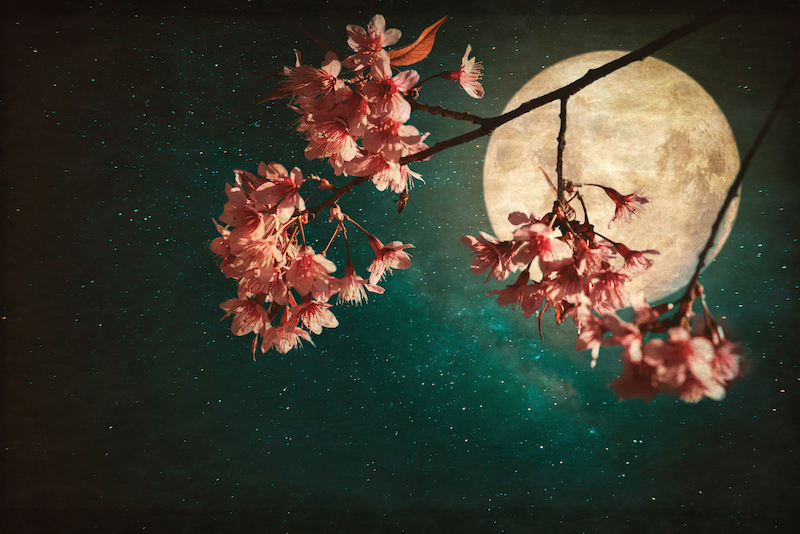 At Casa Velas, an adults-only boutique hotel and beach club in Puerto Vallarta, the moonbathing experience is similar. The main difference is the guided meditation focuses on male emotions, instead of female. Additionally, a popoxcomi (incense burner) will be used during the ceremony, burning sage, rosemary, and eucalyptus. Herbs, such as palo dulce and palo santo, which in Spanish means, "Holy Wood," will be used as well. Other offerings include ionized water and organic tobacco. Read more information about moon bathing at https://magazine.velasresorts.com/dreaming-together/moonlight-bath-ritual-know-the-benefits.
Explore more at-home activities with Velas Resorts' #BetterTogether online program at https://magazine.velasresorts.com and follow hashtag #BetterTogether on social media.
The Moonbathing Experience at Grand Velas Riviera Nayarit and Casa Velas costs $200 USD per person for up to 6 people. For reservations and more information, call 1-888-407-4869 or visit www.velasresorts.com.