Dubai Fashion Week (DFW) 2023 was a grand spectacle of fashion, creativity, and glamour. The event showcased the stunning collections of some of the most talented fashion designers, including Dima Ayad, Lama Jouni, and Mrs. Keepa. The fashion week was a celebration of diversity, inclusivity, and sustainability, with each designer offering their unique perspective on fashion.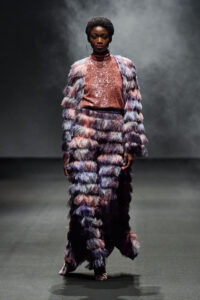 DFW also featured an industry panel discussion as part of the Arab Fashion Council's buyers' program in strategic partnership with Dubai Design District. International buyers participated in the panel, sharing their insights and perspectives on the fashion industry.
Dima Ayad's collection was a standout at DFW, featuring vibrant hues, metallic accents, and trendy details. The collection was meticulously crafted with precision, embodying uniqueness and inclusivity. Each piece was designed to complement the female form, with carefully curated fabric choices and a color palette that perfectly complemented each other.
Overall, Dubai Fashion Week was a breathtaking showcase of creativity and innovation, highlighting the best of the fashion industry in the region. To learn more about DFW and its designers, visit their website at https://dubaifashionweek.org/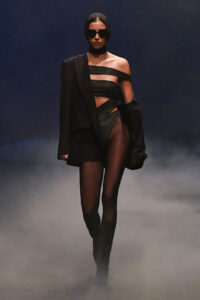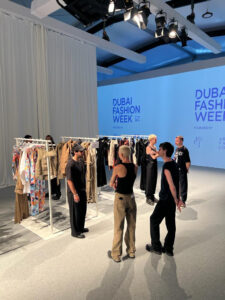 Runway Report
Lela Christine
Goddess Couture News