Renowned fashion designer Naeem Khan continues to captivate the fashion world with his vibrant creations as he unveils his Spring-Summer 2023 womenswear collection. Known for his impeccable craftsmanship and exquisite attention to detail, Khan effortlessly infuses bright colors and texture into his runway masterpieces, redefining the season's fashion landscape.

Drawing inspiration from nature's kaleidoscope, Khan's collection showcases an array of vivid hues, ranging from electric blues to fiery oranges, invoking a sense of optimism and joy. The designer's skillful play with textures further elevates each ensemble, as luxurious fabrics like silk, organza, and sequins create a delightful sensory experience.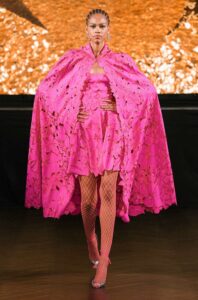 The Spring-Summer 2023 catwalks witnessed Khan's ability to merge traditional techniques with contemporary silhouettes, offering a refreshing take on femininity and empowerment. From voluminous ballgowns adorned with intricate floral embroideries to sleek, tailored jumpsuits featuring bold geometric patterns, his designs effortlessly cater to every woman's style and personality.
Naeem Khan's ability to bring a burst of color and texture to the fashion stage ensures that his name remains synonymous with innovation and elegance. With each collection, he continues to remind us that fashion is not just about clothing but an art form that celebrates self-expression and beauty.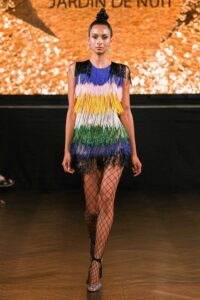 Report Lela Christine