Moncho Heredia, the renowned Spanish fashion house, has recently launched its highly anticipated spring-summer collection for the year 2023. The collection features an array of stunning and colorful designs that are bound to set the fashion world ablaze.
The Spring-Summer Collection by Moncho Heredia is a testament to the brand's commitment to quality, craftsmanship, and innovation. The collection boasts a wide range of styles, from elegant dresses to chic separates, each piece carefully crafted to make a statement.
The collection features bold and vibrant colors, such as fuchsia, yellow, and orange, that are sure to add a pop of color to any wardrobe. The styles are fresh, youthful, and full of energy, making them perfect for the warmer months.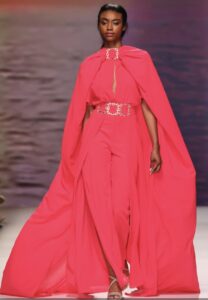 One of the standout pieces from the collection is a stunning fuchsia dress, which features a flowing skirt and a fitted bodice. The dress is adorned with delicate floral appliques that add a touch of elegance and femininity. The bright hue of the dress is perfect for a summer wedding or a night out on the town.
Overall, the Moncho Heredia Spring-Summer Collection is a beautiful and colorful collection that is perfect for the warmer months. The brand's commitment to quality and craftsmanship is evident in every piece, making them a worthwhile investment for any fashion-conscious woman.
In conclusion, Moncho Heredia has once again proven to be a leader in the fashion industry with its stunning Spring-Summer Collection. The colorful designs and impeccable craftsmanship are a testament to the brand's commitment to excellence. If you're looking for a wardrobe update this season, be sure to check out the Moncho Heredia collection, you won't be disappointed!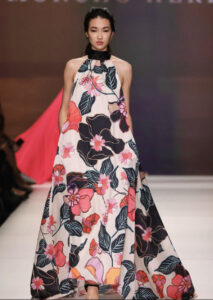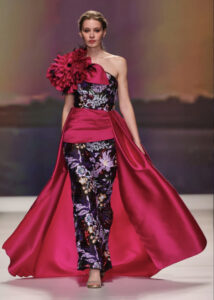 Fashion Report – Lela Christine