Ameka Coleman, the visionary founder and CEO of Strands of Faith, a Black-owned beauty brand, has achieved a significant milestone in her entrepreneurial journey. Her company has been awarded a contract with Premier Inc., a major hospital network listed on the NASDAQ, to supply its high-quality textured hair products to hospitals across the United States.
As one of the first Black entrepreneurs in the emerging category of "Ethnic, Scalp, and Skincare," Ameka's partnership with Premier signifies a breakthrough for underrepresented businesses in the healthcare industry. This collaboration not only expands Strands of Faith's distribution network but also increases its visibility and impact within the healthcare sector.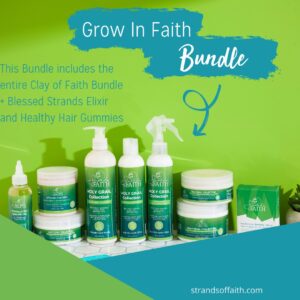 The partnership between Strands of Faith and Premier addresses a longstanding disparity in the healthcare system. For Black patients, access to adequate healthcare has often been marred by neglecting basic needs such as appropriate hair care. The lack of knowledge and training related to textured hair care in the healthcare industry has led to subpar treatment for many patients. However, this partnership marks a step towards rectifying this imbalance, as Strands of Faith is now working with Premier to provide top-quality products for patients with textured hair in hospitals nationwide.
Ameka Coleman expressed her excitement about the collaboration, describing it as a "full circle moment" given her previous experience in the healthcare field. She sees this opportunity as an extension of her company's mission to improve the well-being and mental health of their customers and patients. Ameka acknowledges the presence of racial inequities and unconscious bias within the healthcare system and believes that this partnership will contribute to a more equitable healthcare landscape.
Strands of Faith's product line includes conditioners, shampoos, and stylers specifically formulated to cleanse and moisturize textured hair during hospital stays. These products feature non-toxic formulas, free of harmful ingredients such as sulfates, silicones, parabens, mineral oil, phthalates, and paraffins. By providing safe and healthy options, Strands of Faith ensures that patients and their families have access to clean beauty products for multicultural textures.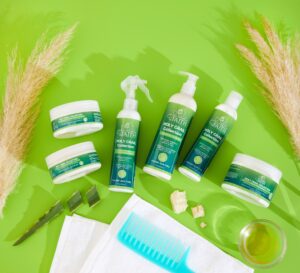 Founded in 2018, Strands of Faith has been recognized for its mission of promoting self-love and improving the mental health and well-being of women. This partnership with hospitals within the Premier, Inc. system further exemplifies the company's dedication to these values. As collaborations commence between Strands of Faith and Premier-affiliated hospitals, patients will have access to their nourishing and restorative hair care products.
To learn more about Strands of Faith and its product offerings, visit their website at StrandsofFaith.com.
Premier, Inc. is a leading healthcare improvement company that unites approximately 4,400 hospitals and health systems across the United States. As a NASDAQ-listed company with the stock ticker PINC, Premier plays a crucial role in advancing healthcare standards and fostering collaborations within the industry.